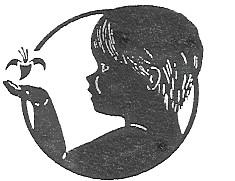 Welcome to our traditional Montessori school. We follow the teachings of Maria Montessori, an Italian educator and physician. Our school offers the best in early childhood education.
There are three educational programs at Rhio's Casa dei Bambini:
Parent-Toddler Class where 18 months to 2 1/2 years olds attend one day a week on Fridays, from 9:30AM to 11:30PM. They enjoy our Montessori work time, group singing and games, snack and story. There is a 30 minute optional outdoor play time!
Preparatory Class where two and three year olds learn to say good bye to mom and dad, work at their projects, have fun learning, practice potty training, take turns at group time, singing and playing games and enjoy a 3 1/2 hour day from 9AM to 12:30PM. These independent toddlers can attend 2-4 days per week!
Primary Class where three to six year olds work in a wonderfully prepared environment.l The children have many hands on materials in four basic learning areas; Practical Life, Sensorial, Language and Math. The children, being in a mixed age group love to learn, from each other and help those who are younger. Within the primary class the Kindergartners learn the excitement of reading, math, continents of the world and how to conduct themselves in a mannerly way.
Additional Enhancements:
Spanish lessons with Andrew Deveny, singing and lessons in Spanish Gymnastics activities with Mr. Rick, tumbling, jumping, balancing, etc.
If you would like more information or would like to come in for a tour or observation of our school, please contact us for an appointment. We would love to show you around! Thank you for your interest in our school!